Today is the Autumn Equinox which allows you to balance deeply in your spirit.  September 22 is when there is equal light and dark. Nature balances herself and gives you the cosmic energy to do so also.
Two days earlier was the Harvest full moon.  The fourth full moon of the summer, it's called the Harvest moon because it allowed the gatherers to have more light by which to pick the harvest.
In honor of the equinox, I have made this meditation video to help you pivot in your equilibrium to autumn. Just click on the picture below to go to my YouTube Channel.
What balancings are you harvesting now?  Here are a few: personal and professional… chaos and concentration…stress and self-care.
1. Personal and Professional
The pull between the two is often constant.  To find a lifestyle balance has been the subject of a lot of writings.  Most importantly, how do these two function in your own life?! While living with a partner, raising a family with young children, or taking care of aging parents there are normal and accepted demands.  Commonly called the sandwich generation when you are taking care of both kids and older relatives, it clearly expresses how you might be feeling: pressed between unending responsibilities.
Then there is the professional schedule: be it a job, vocation, or even volunteer work it is all the same with time management outside of the house.  The new norm of working from home can save on the commute but has created its own needs for clear boundaries and a well-designated home office.
Regardless of your situation, it is crucial to develop time for self-care each and every day so that you can balance your personal and professional responsibilities in the best way possible.
2. Chaos and Concentration
It is becoming common knowledge that the more disciplined we are in our thoughts, the easier it is to come to a conclusion.  When your mind is filled with distraction, it is difficult is just focus on one thing.  This is called the "monkey mind" for it is like a monkey swinging from branch to branch.  Emotions, thoughts, images come racing in.  The mental jumble accelerates stress and confusion. Multitasking is not good.  Rather, it is best to be able to calm the mind.
Once you are able to dissipate all the mental chatter, your ability to concentrate becomes much easier. The more conscious you are, the more you can create your own future by focusing on that which you wish to bring into your mind and manifest in your life. It can also make problem-solving much easier.
Since this is so important, I shall be going over some mental techniques to concentrate your mind in the meditation video.
3. Stress and Self-Care
Your world is speeding up with technological devices keeping you tied in to the political and social events of the day – worldwide! When you feel powerless, your stress levels rise.  And it certainly is difficult to help in every negative situation that you are bombarded with hourly if you are on a device all the time.  We, sadly, are living in a high-tech, low-touch culture now.  And humans are meant to be touched and held.  The plague of Covid-19 further isolated us with necessary social distancing and masks to combat the spread of the virus.  The very sad situation of the past 18 months has shown us the tearing of the social fabric since people could not even be at a loved one's passing or funeral.
The climate crisis has made it evident that you – regardless of where you live – are in a new weather paradigm.  Action is crucial now to prevent a future world of planetary drought, starvation, loss of property and lives.
The level of personal and global stress grows each day. To offset all the stress around you, you must now practice self-care on a daily basis.  One obvious tip is to limit your time on your devices and the input of news.  You can know about the political and social events but there is no need to dwell on them as your only reality.  Your reality is your choice of thoughts and emotions.  You can acknowledge what is happening but put your focus elsewhere.  Bring in peace and light throughout your day.  Even a minute an hour can be very effective for your own well-being.
Since this is so important, I shall be going over some self-care practices in the meditation video.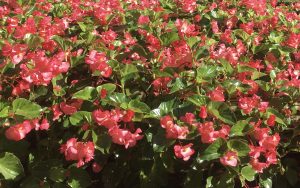 The acceleration of current events is an indication of the vibrational up-leveling we are going through now.  These challenging times reflect the evolutionary thrust that the planet and we as a species are experiencing.
It is time to clear out the clutter and negative people in your life.  Now more than ever, you need to be in touch with your own higher wisdom and intuition and to stand in your own circle of power.  This is the illumined way to go forward.
As nature is balanced by the autumn equinox, so may you be balanced in your own being.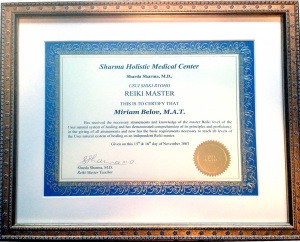 My gift to you during the months of September and October is special pricing when you schedule a private healing session that includes meditation techniques for you – or someone you love – to learn. I also do past life readings which are especially insightful at this time.
You can contact me through my website, www.wellnessagenda.com.  Just fill out the form on the landing page.  I wholeheartedly look forward to being of service to you during this challenging time. You can have a complimentary discovery call with me when you fill out the form.
As a certified Reiki Master Teacher, my psychic energy work moves clients from dis-ease to integral health and from fear to success. I create positive change through my techniques and curated strategies that transform lives.
During the pandemic of COVID-19, I am doing these healing sessions long-distance: you in your home and me in mine. As a Master healer, I can do this. There is no difference if we are physically together or not.


The founder of The Wellness Agenda, I am the 'Keep Calm' Mentor: a pioneering expert in the mind body spirit field who now – after 40 years of work – is a global visionary. As a #1 best-selling author, consultant, speaker, healer, and media producer, I help countless people by being on US media to teaching in Auroville, India, and lecturing at the United Nations headquarters in NYC.
With a dual Masters from Brown University, I create bespoke wellness programs for many organizations, most notably the Metropolitan Museum of Art, the US Dept. of Labor, the Estee Lauder Companies, and Shiseido. I appear on TV and social media platforms and was on WOR 710AM iHeart radio, NYC's #1 news and talk station, as a wellness advocate.