Due to her expertise and the crucial importance of wellness at this time, Miriam Belov, MAT, RMT has been on all the media and social platforms..
Miriam's television appearances include the following.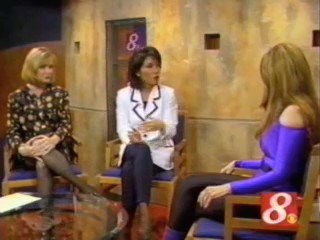 CBS' affiliate KFMB News 8@4
view more clips
Derrick DeSilva, M.D., host of "Your Natural Health" on News 12 NJ, was so impressed by Ms. Belov's work that he devoted a complete show to her Wellness Agenda.
Miriam has also done many guest appearances on top national radio shows.
In fact, she has recently been asked to join the advisory team for WOR iHeart Radio, NYC's #1 AM Radio station show Change Your Attitude…Change Your Life – sharing tips on air, and writing editorial for its 24/7 online magazine!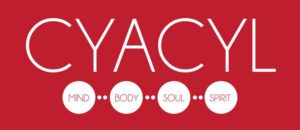 Her first wellness tip aired on 9/11.  Click to hear it on Miriam's team page.
The print media has also written about her work.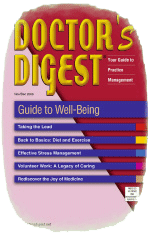 Doctor's Digest, a national publication for physicians, extensively quoted Miriam. The issue's topic was a Guide to Well-Being for doctors.  She was interviewed for the chapter on Effective Stress Management.
Crain's New York Business quoted Miriam in its article which you can view here:
Organic lunches, and not takeout: Health efforts stress prevention, result in savings…
Parenting Magazine ran a cover which listed the article for which she was interviewed, "14 Easy Energy Boosters!" The magazine won the National Magazine Award presented by the American Society of Magazine Editors.
SELF magazine cosponsored a major event of hers with Estee Lauder Inc.  It was also in the publication.
She has also been in The New York Times, The East Hampton Star, The Beauty Fashion Magazine and Collaboration. The Pioneer of Montauk, L.I., headlined her on the front page as "The Wellness Wonder Woman".
Miriam produced and hosted her own weekly radio talk show, The Wellness AgendaTM, which was broadcast on WALE 990 AM, Providence, Rhode Island on Wednesdays from 10:30 am to 11. Some guest that were on are Physicians' Online, Yvette Martas, M.D., Tova Borgnine, Jake Steinfeld of Body By Jake, Mt. Sinai Medical Center Corporate Wellness Program and Fitness magazine.
From the evolution of consciousness to environmental hazards, The Wellness Agenda was dedicated to bringing its listeners relevant, effective and cutting edge ideas and information.
The following are some of the shows which aired.
Mt. Sinai Corporate Wellness Program with its director, Ilene Masser.
The Hospitality Committee for United Nations Delegations, Inc.
Dr. Y. Martas and the NYU Women's Health Office site in Greenwich Village.
Organizations that inspire: Women's League for Israel (which honored Nobel Peace Prize Winner Shimon Peres in May '98) and The Nakashima Peace Altar Committee.
Jake Steinfeld, CEO of Body by Jake Enterprises (Body By Jake).
Physicians' Online, a web site for 150,000 doctors with its head, Dr. Beth Nash.
Garden State Laboratories, Inc. a New Jersey certified Environmental & Food testing lab, with its director, Harvey Klein, M.A.
Women's Optimal Wellness Now, the women's health group of NYU Medical Center with its national president – Carol Levin.
Tova Borgnine, CEO of TOVA.
Dr. Sharma, founder of The Sharma Holistic Health Center.
Fitness Magazine with its psychology and health editor, Cary Barbor.
Gurney's Inn and The International Health & Beauty Spa with its program director, Susan Younger, R.N. and its p.r. director, Ingrid Lemme.
Estee Lauder with Cherie Flanagan, Director of Retail and Spa Marketing.
Origins, with its Senior Vice-President of Marketing WorldWide, Daria Myers.
Robert Stewart, homeopath.
Princess Elizabeth of Yugoslavia.
Parenting Magazine with its editor-in-chief, Janet Chan.