Ope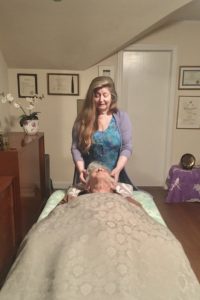 n hearted to offer an assortment of modalities to help others, Miriam Belov is grateful to be a woman of experience and intuition. A pioneer in the mind body spirit field, she shares her psychic energy healing expertise in a graceful and effective manner.
"There is a subtle world beyond our physical, the greatest reality of the future. We all hope to tie into it. Miriam Belov's work does this very thing. She is quite a remarkable person."        George Nakashima, Legendary American Master Woodworker and Japanese Order of the Sacred Treasure
Miriam has done on-site research and teaching in America, Europe, the Middle East, and India. Meditating on the most effective way to combine these experiences and modern scientific research, she founded Creative Concentration.
She uniquely incorporates the best of various disciplines relating to her work, including:
Yoga
Reiki
Tai Chi
Shiatsu
Healing
Polarity
Kabbalah
Meditation
Channeling
Clairvoyance
Native Wisdom
Body Awareness
Past Life Readings
Intuitive Perception
---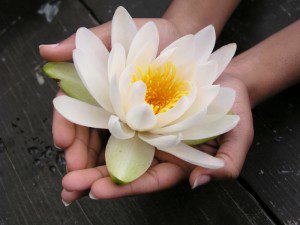 PLEASE FEEL FREE TO USE THE CONTACT TO DISCUSS A PRIVATE SESSION, either in person or long distance – nationally or globally.
Hands-on sessions take place in Miriam's Wellness Sanctuary located in South Orange, New Jersey or via skype/telephone session.
Miriam's clients have reported everything from peaceful relaxation to restorative meditation to profound healing.
Ms. Belov also collaborates with a variety of medical professionals.
One physician is Lorraine Maita, MD Medical Director and President at How to Live Younger. She posted on my LinkedIn page: "Miriam is a dedicated health professional with a wealth of knowledge and experience. She brings together many disciplines to create peace, harmony and well-being in a very practical and nurturing way. I highly recommend her especially if you are experiencing blocks in your physical, fiscal or business health and success. She is gifted and can help."
Another is Richard Levandowski, M.D. He is on the United States Olympic Drug Control Committee and the Director of the Division of Sports Medicine at the University of Medicine and Dentistry of New Jersey, Robert Wood Johnson Medical School. Levandowski says – "The importance of relaxation for a healthy body and mind is a fact. Creative Concentration reduces stress and invigorates!"
Judith Lutz, R.N. worked at the Hospice of Charleston for 15 years and was the Charge Nurse in Radiation Oncology at The Medical University of South Carolina. She was able to watch Miriam at work on a cancer patient. As she states, "…The results were astounding…he experienced relief from physical pain and mental anxiety. He had an overall feeling of physical well being, mental clarity and calmness…"
Miriam has worked extensively with Melissa Brown, MD, a retired pediatrician who has moved onto holistic coaching for women. They have created several events together, ie: Experience Your Personal Oasis at Greenwood Gardens in Short Hills, NJ and Beauty: Inner & Outer with Estee Lauder and BIG at Bloomingdale's in the Short Hills Mall.
A founding member of the Health and Wellness Co-Op of Millburn/Short Hills, New Jersey, Miriam participated in its inaugural event and also represented it at Opportunity Project's Healthy Brain-Healthy Me Wellness Day. The Co-Op's primary goal was to address patients' health and wellness concerns, representing a comprehensive array of patient care for all members of the family.
She has been involved with many other groups including AWED, Health and Wellness Professional Network, Matagiri/Center for the Evolution of Consciousness, The Jewish Community Healing Service and the Intuitive Healing Arts Society.
Miriam has also presented healing workshops dealing with health and wellness to international organizations, notably the United Nations, Believe Inspire Grow: a woman's empowerment organization and Estee Lauder Inc.
Testimonials of recent clients follow:
"Before experiencing Miriam's soothing Reiki sessions, I was going through a medical health challenge, running from one doctor to another in an attempt to address my physical issues. By the time we met, I had found the right medical doctor, but longed to complement my traditional western medical care with the spiritual healing that would support my body. Working with Miriam is just what I needed. We identified old patterns that could be released to allow healing energy to flow through me. Most importantly, Miriam's healing touch and loving words of wisdom leave me feeling more open to healing and wellness after each session." Amy from Montville Township, NJ.
---
"I have received Reiki sessions from Miriam at changing times in life where I felt lost and confused.  The first time,  I was in between jobs and wasn't sure what I was going to do next.  The second time, more recently, being in the midst of a divorce, I have been feeling lost and confused about my direction in life. The Reiki sessions with Miriam have been gentle and powerful in helping me reconnect with my inner strength with ease and joy. The sessions have been grounding, calming and reassuring.  Both times after my Reiki sessions with Miriam, I have noticed later in the day that I have an abundance of happy feeling energy which is uplifting and really nice."
Geeta from West Orange, NJ
---
"I had the pleasure of receiving a Reiki session from Miriam at a difficult time in life. The calmness, grounding and physical reconnection was revivifying and most welcome."
Kathie from Maplewood, NJ, 60+ An overstressed working mom
---
My Reiki session with Miriam was extremely soothing. I had been going non-stop for weeks as a full-time working single mom and my body was stressed. Her space was very calming and her voice is amazing. I felt  lighter and calmer after our session. I highly recommend her! 
-Caroline from Maplewood, NJ