Hi again.  Perhaps you are surprised by getting another post from me so soon but we are living in challenging times due to Covid-19.  I want to reach out again to be of help and clarity.
Several friends do not have Facebook.  They have asked me to post the meditation video I told you about last week in another platform.  Well, I decided to just put it here on my website.  That way it will be very easy for you and everyone else to find and do.
In fact, I would like to suggest that besides you watching it asap, that we all participate by doing it on Friday, the 27th, at 12:30 pm east coast time.  If that is not a convenient time for you, just do it at ½ past noon your time wherever you are.  That way, we can all be part of a beautiful wave of concentration on peace, stillness, and rejuvenation around the world.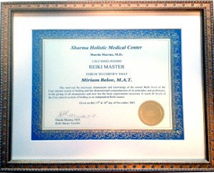 As I said: going forward, I shall be offering more free meditations along with past life readings, Reiki and psychic healing sessions via Zoom, the phone, and FaceTime on a sliding scale. Doing this work for over 40 years has shown me how powerful and effective it is. To contact me please go to my homepage. To learn more specifically about my Services, please click here.
In a full circle from India to here, you may remember that I was in Auroville last month to lead a global concentration originating around the Nakashima peace table there. I sit on the advisory board of the Nakashima Foundation for Peace.  Just this past Sunday, there was a wonderful article about his compound in the New York Times magazine.
HOW TWO CHILDREN ARE KEEPING THEIR FATHER'S DESIGN LEGACY ALIVE
Be safe, be strong and do self-care!