A Happy & Healthy New Year to you!  Yes, you are pivoting to a new year and new opportunities.
You have just seen momentous events in January.  These culminated in the peaceful and constitutional Inauguration of President Biden and Vice President Harris on January 20th. This inspiring ceremony was a welcome call for unity. It occurred only 2 weeks after the failed insurrection against the Capitol by white terrorists which was horrific and resulted in 5 deaths.
Your life may be even more stressed out by the month.  Along with the COVID-19 pandemic, the climate crisis, and other upheavals, the present is still filled with challenges.
I support you as you walk on your own journey into 2021! Here is a transformative tool for you to use immediately.  It helps you take your necessary steps in coping.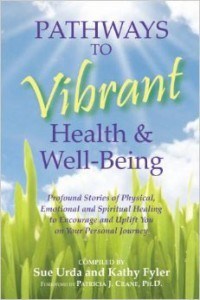 The #1 bestselling women's anthology, Pathways to Vibrant Health & Well-Being, is the great guide. Is it truly possible to live a vibrant, healthy life filled with clarity, grace, and freedom? Not only is it possible but I and 39 other women tell you how we each did it! I was invited to be in it and am very honored to be one of the authors.
Pathways to Vibrant Health & Well-Being is a compilation of profound stories of physical, emotional, and spiritual healing to encourage and uplift you on your personal journey.
It is a collection of stories by women who have faced their inner demons, fears, and nightmares, and overcome hurdles of ill-health, "scary" diagnoses, or unfortunate genetic codes. When faced with unthinkable or unspeakable circumstances, we rose up to these challenges to fight our way through inner fears and insecurities. But that's only the beginning…
Each of us emerged on the other side–feeling blessed, grateful, vibrant, and even happy! Each transformed her life–and often the lives of those around her–into one we were not sure was possible–until she did it. Each one of us raised herself to a new level of awareness to find that the life she desired with all her heart is the one she deserves.
This book can strengthen you to do the same with your particular anxieties and challenges.
These stories speak to the inborn courage, strength, and heart present in us all. Our real and raw truth may bring you to tears or elevate you to laughter–either way they will touch a deep feeling place within that helps you to shine a light on your own journey.
I trust that we will inspire and motivate you to discover your own pathway to vibrant health and well-being!


You can purchase the book here.
I write about my mother, Kate, and her final years as she passed into the light surrounded by love and the intimacy of our home at the age of 91. Interwoven with this familial and deeply personal journey, is the unexpected trip I made to China with a delegation formed by Madame Lu Hailin, the wife of the Chinese Ambassador to the United Nations. How these come together in my story, "The Great Dragon Empress", is a blessing for me.
My own pathway became clear as my spirit vibrantly shone, illuminating each step of the journey. I trust your own pathway will become clear as you are inspired by my story and the other ones.
Discover the Many Gifts, Blessings, and Lessons of a Healing Journey:
Childhood trauma doesn't have to grow older with you
Cancer survivors' journey into well-being
Self-love is the starting point for all healing
How grief & despair often trigger new beginnings
Unburdening from shame and blame leads to releasing weight
Care giving & loving our parents till death do us part
Finding and healing the real you after divorce
The unspeakable loss of a child must be spoken to heal
Violence and pain opens the door to forgiveness
Release the past to live your present
Take risks to follow your passion & let your spirit soar
My gift to you during the month of January and February is special pricing when you schedule:
1. A private healing session that includes meditation techniques for you – or someone you love – to learn.
2. Past life readings are especially insightful at this time.
3. Sometimes you just need someone to speak with and I am open to sharing sacred time and space with you from my perspective and energy work.
You can contact me through my website. Just fill out the form on the Services page. I wholeheartedly look forward to being of service to you during this challenging time.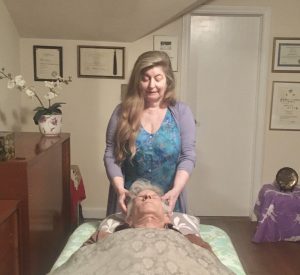 As a certified Reiki Master Teacher, my psychic energy work moves clients from dis-ease to integral health and from fear to success. I create positive change through my techniques and curated strategies that transform lives.
Using my mind body spirit tools, you experience Health, Peace & Success here and now. Let me help you with these effective meditation techniques, bespoke programs, and mindful wisdoms. As this skill set becomes yours, you transform into your own Power Person: Balanced, Happy, and able to Inspire others!
Weaving spiritual insight into your everyday life allows you to experience a whole new level of confidence and certitude.  You can then go forward with your goals and desires – integrated and sincere.
During the pandemic of COVID-19, I am doing these healing sessions long-distance: you in your home and me in mine. As a Master healer, I can do this. There is no difference if we are physically together or not. We can do FaceTime quite easily if you are in the US.  If outside, WhatsApp is available.
On this website page,  I list all the offerings I have created for you to help you in your healing journey – including audio and video downloads. You can also gift them to a loved one. They will certainly make you more calm and less anxious so you can truly enjoy 2021. Planning ahead, they also make great Valentine Day gifts!  💓💓💓💓


The founder of The Wellness Agenda, I am the 'Keep Calm' Mentor: a pioneering expert in the mind body spirit field who now – after 40 years of work – is a global visionary. As a #1 best-selling author, consultant, speaker, healer, and media producer, I uplift countless people by providing individual sessions, presenting to companies, being on US media, teaching in Auroville, India, and lecturing at the United Nations headquarters in NYC.
With a dual Masters from Brown University, I create bespoke wellness programs for many organizations, most notably the Metropolitan Museum of Art, the US Dept. of Labor, and the Estee Lauder Companies. I appear on TV and social media platforms and was on WOR 710AM iHeart radio, NYC's #1 news and talk station, as a wellness advocate.