Do you know that May is National Meditation Month in the US and Mental Health Awareness Month across the globe?!  Both are linked together for the more you meditate, the better you feel and the better you can cope with the anxiety, depression, and loneliness you may be feeling from the pandemic.
You are blessed to be reading this having seen the smile of beauty in the cherry blossoms and smelt the intoxicating fragrance of the lilacs. Yes, it is spring and you have survived this dark cold winter.  What was its toll on you, on your loved ones?!  I pray that none of your family or friends succumbed to the plague of COVID-19 but you know that millions have.
May is filled with miracles of redemption, life, and rejuvenation. It is time to stop languishing and start flourishing.
"Perfection is not a maximum or an extreme.  It is an equilibrium and a harmonization." How does this quote from Mira Alfassa Richard function in your life?
Here are some tips and tools you can do now to maintain your perfection in mental health and physical balance throughout miraculous May as you honor these public events and your personal gatherings.
The Buddha's birthday was on May 8th.  Give yourself a birthday gift to honor him: meditate or learn how. ***
Mother's Day was on Sunday the 9th.  Honoring all the women who mother others and themselves, take time for self-care.  ***
The new moon was on the 11th.  It is the ideal time to write down intentions you wish to bring into manifestation in the coming month. Its energy still vibrates today. Go to it with pen and paper!
May  23rd is the Nakashima Foundation for Peace 2nd Peace Award.  Give yourself the pleasure of this uplifting Zoom event honoring the McVays and strolling around the beautiful Nakashima property in New Hope, PA.  I am also doing a min-meditation to begin the event.
May 24th, Monday at 3:30-4 pm, I am on Podcast Business News Network for a Zoom interview. Please tune in and interact. PBN PODCAST STUDIO #1 (LISTEN LIVE)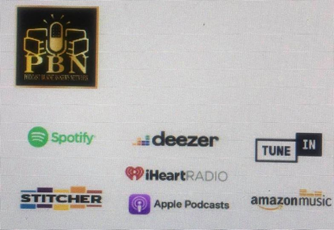 ***I am happy to teach you how to meditate and luxuriate in self-care.  Over years of work, I realize that there are 3 components: relaxing the body, concentrating the mind, and rejuvenating the spirit.  "Relax…Feel Great"  There are also free videos on my YouTube page.
As a gift, I am offering a complimentary 1/4 hour call to see how I can best help you.  When we agree to go forward during the rest of the month of May and June, there is special pricing when you schedule:
A private healing session that includes meditation techniques for you – or someone you love – to learn.
Past life readings are especially insightful at this time.
Sometimes you just need someone to speak with and I am open to sharing sacred time and space with you from my perspective and energy work.
You can contact me through my website. Just fill out the form on the Services page. I wholeheartedly look forward to being of service to you during this challenging time.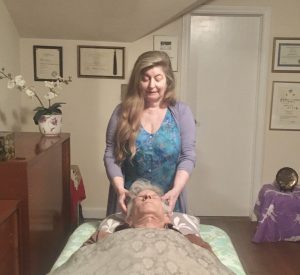 As a certified Reiki Master Teacher, my psychic energy work moves clients from dis-ease to integral health and from fear to success. I create positive change through my techniques and curated strategies that transform lives.
Using my mind body spirit tools, you experience Health, Peace & Success here and now. Let me help you with these effective meditation techniques, bespoke programs, and mindful wisdoms. As this skill set becomes yours, you transform into your own Power Person: Balanced, Happy, and able to Inspire others!
Weaving spiritual insight into your everyday life allows you to experience a whole new level of confidence and certitude.  You can then go forward with your goals and desires – integrated and sincere.
During the pandemic of COVID-19, I am doing these healing sessions long-distance: you in your home and me in mine. As a Master healer, I can do this. There is no difference if we are physically together or not. We can do FaceTime quite easily if you are in the US.  If outside, WhatsApp is available.

I have created tools to help you in your journey. They are books and audio and video downloads which are available on my giftshop when you click on the phoenix.
There are also several free meditations on my YouTube channel.
Take advantage of this time and be your own miracle.