Did you know that International Self-Care Day is this month on the 24th?!  Yes, ever since 2011 ISD has been celebrated on 7/24, the date symbolizing that the benefits of self-care are experienced 24 hours a day, 7 days a week and that they are ever present and life-long.
As you go through life, you have a myriad of opportunities that can lead to a breakdown in your health. Bad eating habits, negative mental and emotional patterns, alcohol and smoking, sedentary lifestyle can contribute to illnesses later in life.
The rise in cancers, diabetes, heart attacks, obesity, strokes, and other noncommunicable diseases is everywhere in our society.  These epidemics can affect you if you give in to indulgence and self-destructive habits.
By correcting your lifestyle and practicing self-care you can breakthrough to better health and lessen your risk of these diseases.
The theme for this year's International Self-Care Day is 'Feel Good, 7/24'.  I am especially excited to share this news with you because years ago I created the unique program, "Relax … Feel Great! Stay Young".
"Relax … Feel Great! Stay Young" has kept me feeling great and looking young, even now as a boomer. As a pioneering expert in the field, I had experienced the benefits of self-care's good habits and produced this download so you can also. The powerful skills, programs and wisdoms I have created over a lifetime of global study have been distilled into this one regime. Click on my picture below to go directly to the digital download.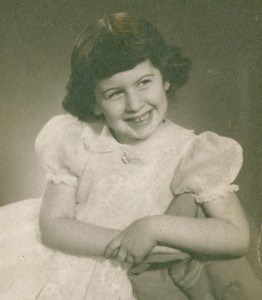 Knowing how to relax the body, concentrate the mind and rejuvenate the spirit are techniques that can revitalize your life. Specific exercises include:
Breakthrough Breathing ™
Innovative physical exercises using yoga and tai chi to relax your body
Mental techniques to focus your mind
Meditative practices to empower you
Now is the time to take control of your life and live life to the fullest.  This begins with self-care. And the essence of self-care is knowing how to relax.  An inner balance of energy, good health and good feelings are at the core.
My mission as the "Keep Calm" Mentor is to share with you the tools for more health, peace & success so you may live a life filled with optimal wellness.
I have lots of strategies that can help you, ie: wellness tips on CYACYL c/oWOR 710AM iHeartradio. Reiki and psychic energy healing sessions, media spots, books,  the meditative audio, "Embracing Earth". Click the image below for the Phoenix Rising Gift Shop.

But the most immediate is the digital download "Relax … Feel Great! Stay Young".  Download it now and let's "workout" together.
Use International Self-Care Day to inspire you to take self-care to the limit.
Take advantage of the summer days and go outside to exercise.
Be in touch with nature.
Be mindful of the beauty of its lush blooms.
Concentrate on calming your mind as you sit under your favorite tree.
See how far you can go with self-care, now and forever!