View from Greenwood Garden's Terrace
It's June with all the accompanying celebrations of the month: weddings, Father's Day, graduations. AND on the 21st, it's Nature's great celebration of the Summer Solstice, the longest day of the year! A joyous heralding of the season of fun, happiness and laughter. Traditionally we all rejoice – school is out and the lazy hazy days of summer are upon us.
Yes, I love the heat and sun. I used to be a beach babe but now I have to be careful for too much sun can really irritate my skin. I found that out a few years ago in Vermont. I have learnt in a most personal way that Mother Nature needs to be respected and honored.
In fact, we have all learnt this lesson as we live through the climate changes that are now occurring. From the extreme water shortage in Shimla, North India to the Antarctica at the South pole melting at a much faster pace than expected, Nature is showing her own stresses. The northeastern US certainly felt this with the 4 nor'easters that blew in this winter!
I sincerely believe that we as humans can help in resolving this crisis!
We can do specific actions of: Recycling, walking whenever possible, composting, using glass straws and cloth bags to name a few. Please let me know what your favorite things are to do!
We can also experience ecotherapy – each and every one of us. You need to know how to experience ecotherapy so that you can be rejuvenated by the energies of nature. Ecological health and mental health are combined in ecotherapy. It includes your intimate connection to nature as you relate to your own healing and rejuvenating the climate.
Balancing with nature you can find equilibrium for yourself and spirit. Ecotherapy, nature or green therapy, is the connection with the earth and its systems which leads to better physical and mental health.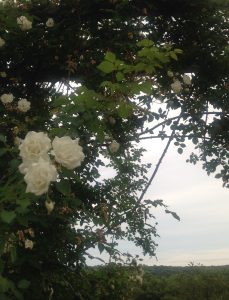 Come join me for ecotherapy at Greenwood Gardens, Short Hills, NJ on June 28th @6pm.
Do you often feel over stimulated by our modern day world? Do you want to be able to connect with nature's power to soothe with ecotherapy?
In the tranquility of Greenwood, experience this two hour retreat for mind, body and spirit. Learn tips and tools to relax, meditate and access the Gardens' healing power. Contact the green eco-energy available & empower yourself in this historic setting under the white light of a full moon. Registration information can be found here.
I have also recently produced, "Embracing Earth", an audio to revitalize you and our planet. You can use it anywhere and anytime to connect with Nature and help Earth and yourself.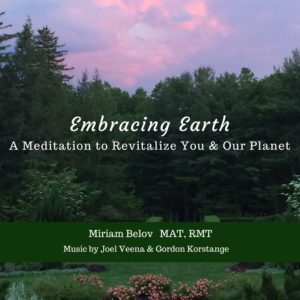 Please join in so you may give your grandchildren a thriving ecosystem and a happy life.