Have you been able to identify your true passion and purpose for 2019? It is crucial for you to find the time and space to be in your calm center so that you can hear your own voice and heartfelt musings. Do the deep self-care of loving yourself.
To celebrate Valentine's Day, I am sharing an evening of "Love Yourself!" I led a class in the fall at this very special boutique and have been asked back to do another. I feel honored.
Whatever you wish to call it: mindfulness, the soul's path, meditation, concentration, reaching the deep calm center/the still point: all of these are methods to help you. Choose what works for you and do it now. We are in a moment of shift. Be part of the change.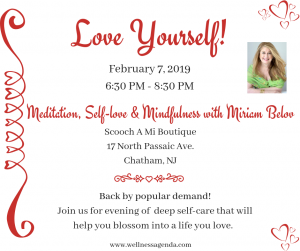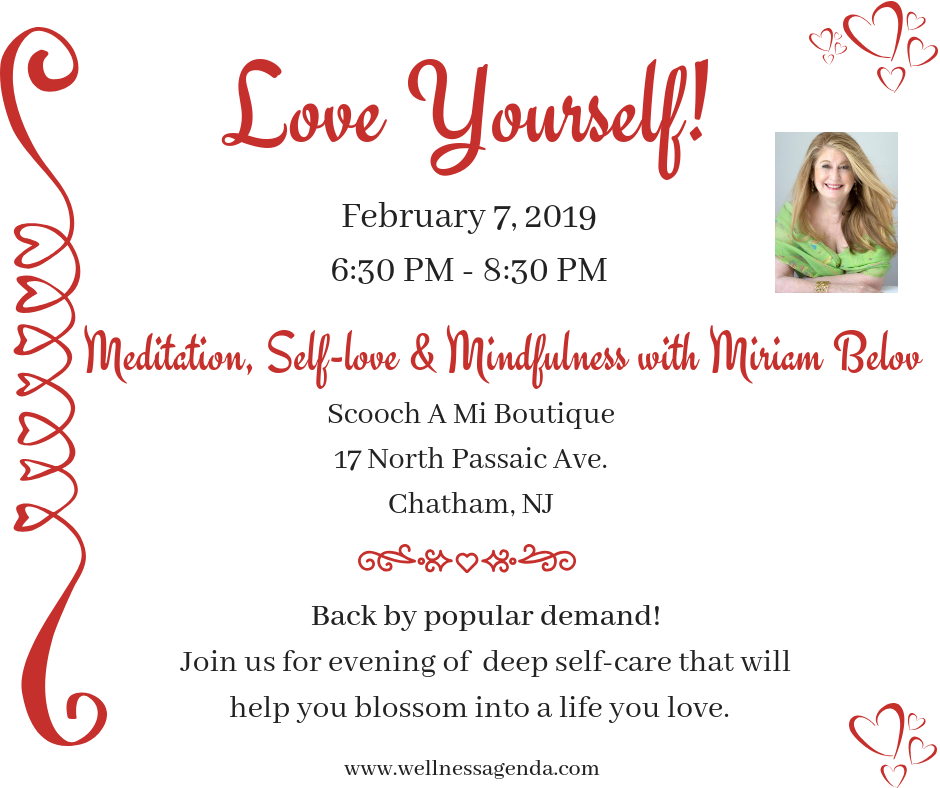 50,000 thoughts a day flood our brains. Then there is the constant overload of technology, social media impinging on your private energy field. Environmental and political upheavals abound. Of course as a human in relationships, you have all the loving demands of family and friends, not to mention professional.
With scientific evidence, curated strategies and global wisdoms, my program transforms you into a more empowered and happier person. As you may know, I am a pioneering expert in the wellness field with over 40 years experience.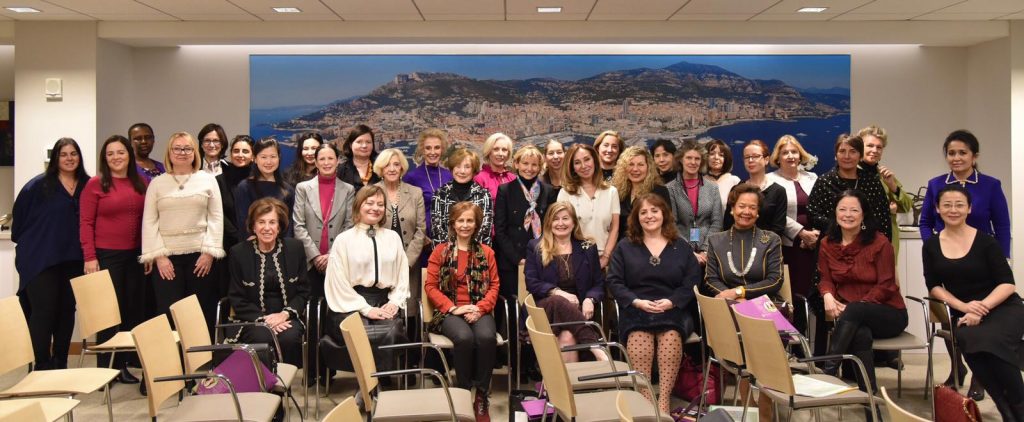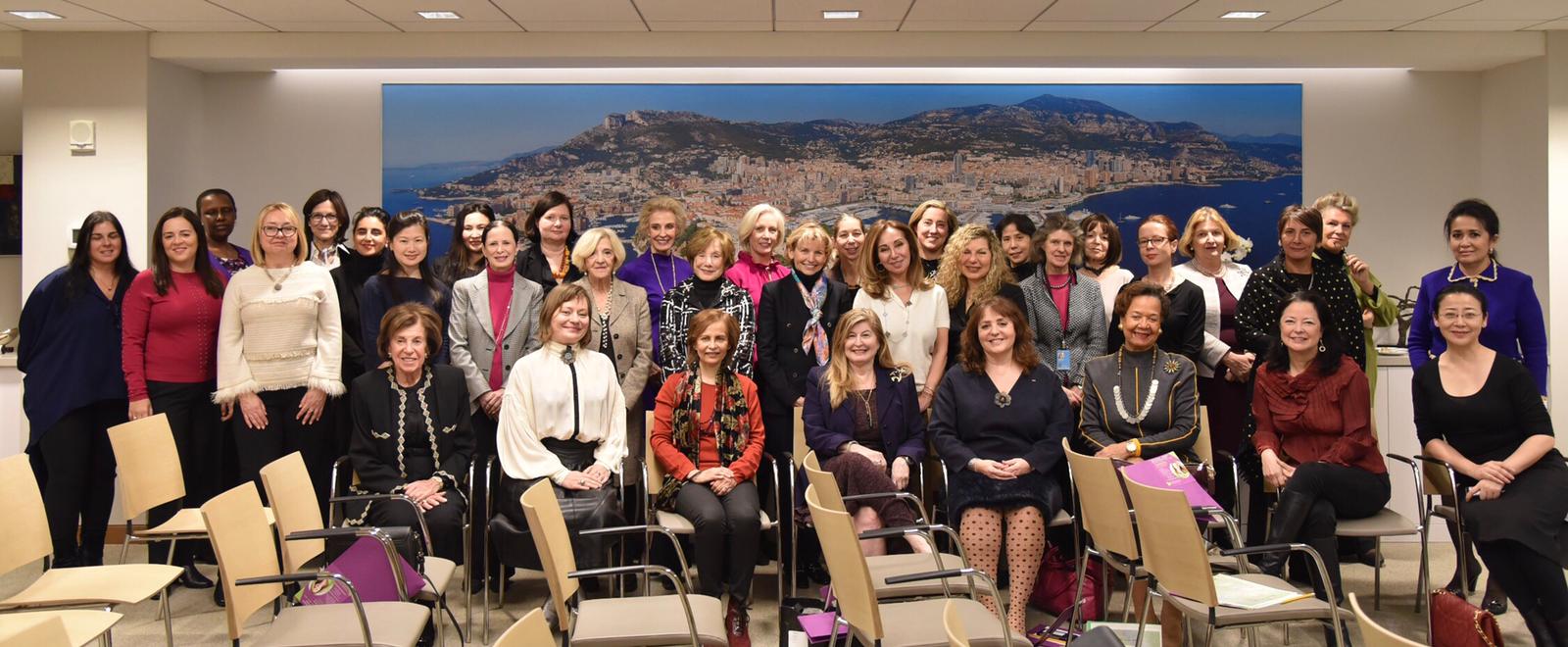 A few weeks ago I led another professional event. This time it was for the women Ambassadors to the United Nations in NYC. Invited by H.E. Ambassador Isabelle Picco, we all gathered in the beautiful conference room of the Mission of Monaco.
These highly skilled professional women who represent their various countries recognize the importance of taking a deep dive below the surface mind into the still point! They create policy which affects us globally and, yet, or perhaps because of the pressures of their positions, are open to exploring new ways of coping and decision making.
You can do the same in Chatham, N.J. on Thursday, the 7th of February, and Love Yourself!