International Self-Care Day started in 2011 to make people aware of the importance of self-care and empower them with the ability to be active participants in their own wellness.
In Europe, the date is written with the day first and then the month.  So 24/7 was chosen as International Self-Care Day (ISD) because self-care is crucial to do all the time.  In normal times it is important and in this challenging time it is critical. ISD's effect – just 3 days ago – is still vibrating.  Take advantage of this opportunity each and every day!
As you may know by now, your anxiety and intense stress cause mental confusion and physical illness. Societal unrest surrounds you. We are in the midst of a climate crisis. Global supply chains are affecting everything. Financial markets are in radical flux. All these conditions have been exacerbated by the pandemic of Covid-19 and its ramifications.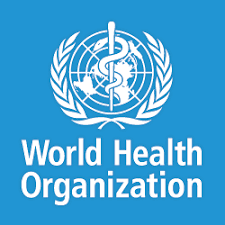 Both the World Health Organization and the United States Senate have recognized self-care as a foundational pillar of health. World Health Organization promotes ISD and supports innovation and progress through self-care interventions which also advance the 2030 Sustainable Development Goals of the United Nations.
It is crucial that you practice self-care. The connection between your mind, body and spirit has been scientifically proven.
Doing this each day will reduce stress and the negative cortisol hormone. It can also lessen the possibilities of physical and mental diseases. Concurrently, your positive endorphin hormones increase and you feel happier and more energized.
The more you can include self-care into your life, the more you will stay healthy.
I have gone into great depth about various self-care modalities in previous blogs and videos over the years.  Today's focus is on REIKI, an ancient practice that is scientifically validated. You can learn and use it quickly!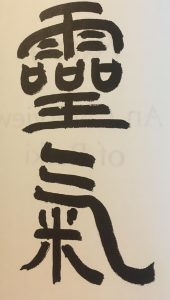 Overview
Reiki is an ancient form of healing which promotes health for the body as well as on subtler energy levels – including the mental, psychic and emotional.
In Japanese, Reiki means Universal Life Force. It is a powerful noninvasive method with the energy channeled through the hands.
Originating in Tibet thousands of years ago, it was rediscovered in Japan by Dr. Usui, a Buddhist monk in the 1920s. Later a Hawaiian woman, Mrs.Takata, was initiated and in 1938 brought it to the West. Reiki has now spread around the globe.
The 5 Ideals of Reiki as given by Mrs. Takata
Just for today, I will let go of anger.
Just for today, I will let go of worry.
Just for today, I will give thanks for my many blessings.
Just for today, I will do my work honestly.
Just for today, I will be kind to my neighbor and every living thing.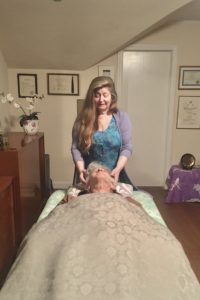 How it Works
The client receives a gentle infusion of beneficial energy as the practitioner places her hands on specific areas and key energy centers of the client's fully clothed body.
The effect is one of assisting the client in doing whatever healing needs to be done, a balancing of energy and a heightened sense of well-being.
When we experience disease or emotional stress, our life force energy lessens. By giving the body additional nurturing energy, Reiki can help to reduce stress, heal stress-related conditions and acute and chronic illnesses.
It supports all other healing and medical modalities and is an excellent preventive. Reiki deals with the situation in an integral manner and so mind, body and spirit are simultaneously addressed. Psychic and past life information may also come through during these sessions.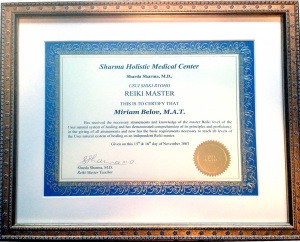 Yes, You Can Learn Reiki*!
Reiki is transferred to the student by the Reiki Master through a process of attunements. This means anyone can learn and do it. This is unique in the history of healing.
These attunements open the heart, crown and palm chakras (energy centers) and create a special connection between the student and the source of Reiki.
1st Degree and 2nd Degree Reiki are now taught over a weekend due to the intensity of the present time.
The Master Teacher Initiation stands alone for the serious student.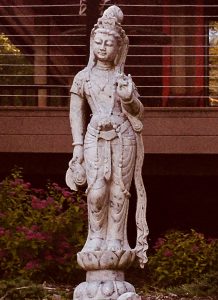 My gift to you during the months of July and August is a special pricing when you schedule a private healing session that includes meditation techniques for you – or someone you love – to learn. I also do past life readings which are especially insightful at this time.
You can contact me through my website, www.wellnessagenda.com/contact.  Just fill out the contact form. I wholeheartedly look forward to being of service to you during this challenging time.
As a certified Reiki Master Teacher, my psychic energy work moves clients from dis-ease to integral health and from fear to success. I create positive change through my intuitive techniques and curated strategies that transform lives.
During the pandemic of COVID-19, I am doing these healing sessions long-distance: you in your home and me in mine. As a Master healer, I can do this. There is no difference if we are physically together or not.

Synthesizing the best of global wisdoms and the newest scientific research, I founded The Wellness Agenda, a platform for self-care in the 21st century using mind body spirit tools. I am the 'Keep Calm' Mentor: a pioneering expert who now – after 50 years of work – is a global visionary. As a #1 international best-selling author, Reiki Master Healer Teacher, consultant, speaker, intuitive and media producer, I help countless people by being on US media to teaching in Auroville, India, and lecturing at the United Nations headquarters in NYC.
With a dual Masters from Brown University, I create bespoke wellness programs for many organizations, most notably the Metropolitan Museum of Art, the US Dept. of Labor, the Estee Lauder Companies, and Shiseido. I appear on TV and social media channels and was on WOR 710AM iHeart radio, NYC's #1 news and talk station, as a wellness advocate.