I luxuriate in summer with its gentle breezes and starry nights. My daughter and I were able to make our yearly trip to Vermont to visit with close friends and bask in their hospitality. The green mountains were refreshing. I relaxed into the earth as I admired Jeanne's garden filled with sunflowers, lilies and the sweet fragrance of a gardenia bush.
But now the briskness of September has brought clarity. Anxiety is just below the surface. The political situation would be comical if it were not so serious. The weather has accelerated velocity into a climate crisis as the dramatic events attest. Civic society is not civil.
I realized that I wanted to share tools with other women to make us strong and resilient for the moment we are living in. I will stand with you to transform your fear into courage, procrastination into action, illness into comfort, confusion into purpose.
If you are feeling these concerns or any other ones, come join. Gather in a safe place to share wisdoms, laughter, food and drink.
"Be Your Own Heroine Here and Now" will shed light for you along your path of inner growth, awareness and joy as you move from stress into calm and power.
A 4 Part Series on Thursday evenings from 6:30-8: 30 pm at Scooch A Mi in Chatham, NJ
 on the following dates: 10/10/19, 11/719, 12/12/2019 and 1/9/2020

.
Taken individually, each class' investment is $40. Sign up for all 4 classes for an investment of $140 and save $20. Do what is best for you.
I teach meditation and mindfulness and am also a certified Reiki Master Teacher. Each gathering will include guided meditations, visualizations and mindfulness exercises based on scientific research to stabilize your learning and experience in your mindset and energy field.
Be your own heroine here and now. The Navajo use the phrase "Walking in Beauty" as a blessing to convey being in balance with nature, the life cycles and the universe. May you walk your path in beauty as you explore these 4 major stages of self- love to be your own heroine.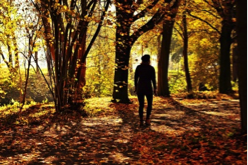 October 10:  Living Your True Purpose with Passion
Your first step on this path is identifying your passion and how it functions in your life.
1. What are your personal and professional life purposes?
2. There is also a 3rd purpose you will identify: your profound purpose. It is the overriding arc of your life. It is the expression of your soul.
3. Your profound purpose ideally merges with the first 2 into an integral aspiration that you can express and live within passionate integrity.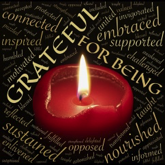 November 7:   Enjoy the Spirit of the Holidays with Ease and Happiness
The Holidays are coming soon and they are always very hectic. Get ready to enjoy this time of year with loved ones and yourself, as you let your inner light shine. 
Learn:
1. Tips to enjoy the Holidays with activities that include family, friends and just yourself.
2. How to create a special ritual for the Holidays that resonates for you.
3. Techniques to relax your body, concentrate your mind, rejuvenate your spirit.
A special guest will join us for the festivities on November 7th. Helaine from Handcrafters will share some of her starring gifts.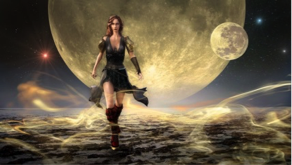 December 12:   Prepare for 2020 with Intention  Get Focused on a Full Moon
What is your intention for the coming year?
1. You'll see how this differs from a goal. Hint: The actions may change but the alignment of an inner aspiration remains steady.
2. It is crucial for you to find the time and space to be in your calm center so that you can hear your own voice and heartfelt musings.
3. Building on all the tools you have learned over the past months and this deep dive into yourself, your path into 2020 will become clear and exciting.
January 9, 2020:   Reiki and Self-Care: Energy Healing/Your Cellular Consciousness
Reiki is an honored form of healing energy that is transmitted through the hands. It is compatible with all religions and spiritual aspirations. This is perfect timing to boost your energy as you enter the winter months.
1. Reiki promotes health for the body as well as on subtler energy levels – including the mental, psychic and emotional. It is a powerful noninvasive method.
2. When we experience disease or emotional stress, our life force energy lessens. Reiki adds the needed and additional energy to lessen stress, treat illness and acute and chronic conditions.
3. Past lives can even be explored…