Is the woman in the picture you, walking through the woods on an autumn day? The magic of the leaves falling with the light filtering through gives you the time to pause and reflect.
Do you love your life?
Are you fulfilled in your work?
Does every day allow you to express your sincere purpose?
I hope so. I certainly love mine.
What about your own purpose?
How do you channel your passion into your purpose with integrity?
Do you know your 3 purposes?
We each have personal and professional purposes. The 3rd is the profound purpose, the overriding arc of your life. It is the expression of your soul.
Do you use your passion to help you move forward into your best future? Compelled by my own passion, I found my true purpose and so can you!
I have been teaching about passion and purpose for decades. I traveled globally investigating ancient wisdoms and modern scientific discoveries to cope with the modern lifestyle. On-site research in England, Israel, India and throughout America allowed me to finally found The Wellness Agenda.
To learn how to identify your true purpose and how to use your passion, come join me on October 10th at Scooch A Mi in Chatham, NJ.
This workshop will give you the tools to better explore what you really want to do in this life – be it your personal, professional or integral purpose. If you have already identified this, you will be able to go deeper with profound realizations during the session.
I teach meditation and mindfulness. I am also a certified Reiki Master Teacher. The October 10th session will include guided meditations, visualizations and mindfulness exercises based on scientific research. They have been specifically chosen to broaden your learning and consciousness in your mindset and energy field.
With insightful questions to discover more about yourself, this evening will be one of exploration and sharing as you step on the path to being your own heroine – glowing like a golden tree in October – here and now.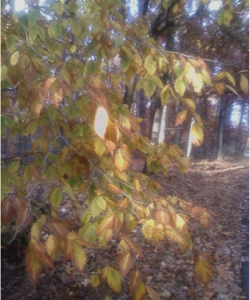 Here are a few tips for how to find your passion:
1. What does the word, passion, mean for you?
2. What compelling emotion inspires you?
3. What emotions do you most often feel? I hope that they are positive and enable you to take the next step you want.
When you put your purpose and passion together, you are ready to express yourself with power and clarity. Attuned to your unique truth, you can now consciously create. As the universe responds to support you, go with this blessed flow.