Happy Holidays!
It's December at the end of 2021. Are you feeling the need to release the stressors of these challenging past months to make room for the good to enter your life? Do you want to prepare for the new year with a positive mindset and healthy body? Would you like to realize your wildest dreams?!
I can transform your stress into calm, your weakness into confidence, your distraction into concentration.
You will then move through the confusion and noise of modern life into an authentic place of focus and silence.  You now have the clarity to manifest the best in your life: physically, emotionally, financially, spiritually.
As we progress into the next year, the energies will only continue to intensify.  It is crucial to now:
*Experience deep balance in your being
*Learn to meditate and have mindfulness
*Be aware of your cellular consciousness
This way you will be ready to cope with the changes going on in your life and in society. You will be able to peacefully ride the waves of the new vibrations that are coming so that they will be benign and uplifting.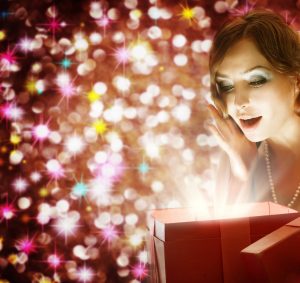 Give yourself the gift of deep healing in a bespoke session with me. You can even explore a past life to gain insight into this one.
There is an initial complimentary consultation up to 30 minutes.  Once we agree to work together, you can simply pay with a credit card or through PayPal. You will then receive this certificate.
With ease you can also gift this to a family member and/or a friend. You can keep it for yourself or forward it to a loved one. There'll be no worries about the mail or supply chains!
---


MIRIAM BELOV, MAT/RMT

A REIKI/ENERGY HEALING CERTIFICATE
The holder of this certificate may have a Reiki/Energy Healing session either given in person in South Orange, NJ, over iPhone.on Facetime or WhatsApp.
Reiki is an ancient form of healing which promotes health for the body as well as on subtler energy levels – including the mental, psychic and emotional. The client receives a gentle infusion of beneficial energy while fully clothed.
The effect is one of assisting the client in doing whatever healing needs to be done, a balancing of energy and a heightened sense of well-being. Past life regression and clairvoyance can be incorporated.
Miriam's clients have reported everything from peaceful relaxation to restorative meditation to profound healing. The session is 1 hour.
Ms. Belov, MAT/RMT collaborates with a variety of medical professionals and is a certified Reiki Master Teacher with over 45 years experience in the healing arts.
                                "Miriam is a dedicated health professional with a wealth of knowledge and experienced.
I highly recommend her…she is gifted."    Lorraine Maita, MD
Miriam is a pioneering expert in the mind body spirit field. Her psychic energy work moves clients from disease to integral health and from fear to success. She creates positive change through her techniques and curated strategies that transform lives. To read about her work and cancer go to: https://www.wellnessagenda.com/the-tale-of-two-sisters/
Due to her expertise and life experience, Miriam has diverse professional exposure. She is the "Keep Calm Mentor", a #1 Bestselling author and speaker. With a Master of Arts from Brown University, she instructs on all media: tv, radio, print and the web, in the corporate world and at spas. Miriam has taught at many institutions: notably the MMA, US Dept. of Labor, Greenwood Gardens, Estee Lauder and the UN.
She has also created the video download, "RELAX…FEEL GREAT" and the audio download/CD, "Embracing Earth".


Though I have been intuitive my whole life and a healer for many decades, I felt that getting certified in Reiki would easily signal what my work is. I also felt a huge resonance with it.  I list all the other modalities I incorporate when appropriate on the Service page.
---
Here is the Release form you will sign once your session is scheduled:



As you know, I am not a doctor.  I am not going to prescribe, diagnose or treat during any session.  I am a holistic health practitioner who believes that by giving the body, mind and spirit what it naturally requires, the person's healing mechanism will work on its own.  We will briefly discuss possible issues related to the physical, mental or spiritual bodies.  I shall keep your name and information confidential.
A session lasts around 1 hour. We shall also be focusing on meditation techniques.  If you are uncomfortable at any time with the session, please let me know immediately.
By signing this form you agree that you will not hold the practitioner responsible for any emotional, physical, mental or spiritual change (negative or positive). You understand that I, the practitioner, am not healing you at all.  Your intention of letting the healing power within you transform your being is what will make the changes in your reality possible.
___________________________________client's signature
______________________date/email
Please list any issues you would like to discuss:
---
Gift yourself for 2022. Let me help you release your dis-ease and open into a new paradigm that truly celebrates you!
Onward w/your light.
"Look how a single candle can both defy and define the darkness."  Anne Frank