Private · Hosted by Nancy Salt Bath Soak and RISE – Ready to Inspire, Serve & Elevate
We shall gather together on the winter solstice
to create a sacred time and space.
Invoking Mother Earth and the rhythms of Nature,
you will be in the flow of this dynamic moment.
Miriam will lead you in techniques of self-care and then
 a meditation to concretize these into your mindset and energy field.
The Great Conjunction of Jupiter and Saturn on this day is especially auspicious.*
Take advantage of this unique opportunity to bask
in your inner light with self-care on the darkest day.
Igniting your illumination, shine brightly into 2021!
Please bring a candle to light.
Register by clicking here to RSVP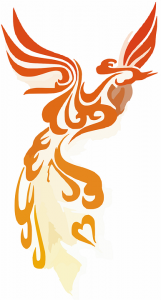 All the offerings I have created for you to help in your healing transformation and easily connect with the extraordinary energy of 12/21 are on my website page.  You can also gift them to a loved one.  They will certainly make you more calm and less anxious so you can truly enjoy the Holiday Season!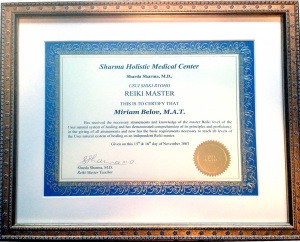 My gift to you during the month of December is special pricing when you schedule:  
A private healing session that includes meditation techniques for you – or someone you love – to learn.
Past life readings are especially insightful at this time.
Sometimes you just need someone to speak with and I am open to sharing sacred time and space with you from my perspective and energy work.
You can contact me through my website. Just fill out the form on the Services page. I wholeheartedly look forward to being of service to you during this challenging time.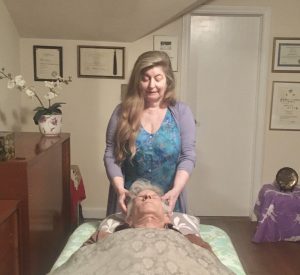 As a certified Reiki Master Teacher, my psychic energy work moves clients from dis-ease to integral health and from fear to success. I create positive change through my techniques and curated strategies that transform lives. 
Using my mind body spirit tools, you experience Health, Peace & Success here and now. Let me help you with these effective meditation techniques, bespoke programs, and mindful wisdoms. As this skill set becomes yours, you transform into your own Power Person: Balanced, Happy, and able to Inspire others!
Weaving spiritual insight into your everyday life allows you to experience a whole new level of confidence and certitude.  You can then go forward with your goals and desires – integrated and sincere.
During the pandemic of COVID-19, I am doing these healing sessions long-distance: you in your home and me in mine. As a Master healer, I can do this. There is no difference if we are physically together or not. We can do FaceTime quite easily if you are in the US.  If outside, WhatsApp is available.


The founder of The Wellness Agenda, I am the 'Keep Calm' Mentor: a pioneering expert in the mind body spirit field who now – after 40 years of work – is a global visionary. As a #1 best-selling author, consultant, speaker, healer, and media producer, I uplift countless people by providing individual sessions, presenting to companies, being on US media, teaching in Auroville, India, and lecturing at the United Nations headquarters in NYC.
With a dual Masters from Brown University, I create bespoke wellness programs for many organizations, most notably the Metropolitan Museum of Art, the US Dept. of Labor, and the Estee Lauder Companies. I appear on TV and social media platforms and was on WOR 710AM iHeart radio, NYC's #1 news and talk station, as a wellness advocate.
Subscribe to my YouTube Channel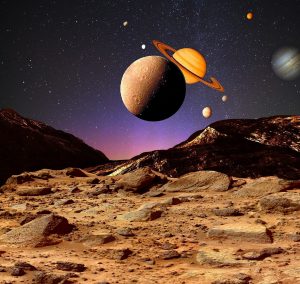 *The Great Conjunction is when Jupiter and Saturn come very close to one another.  Some astronomers believe that the Star of Bethlehem was even one.  This configuration occurs generally every 20 years but cannot always be seen.  The last time they were this closely observable was 800 years ago in 1226. 
In 1563 they were easily seen in the morning sky. The last closest alignment was in 1623 but could not be seen even though the telescope had just been invented.  For this to happen on the winter solstice is quite unique, having occurred last in 205 BCE!
All this shows how fortunate you are to be here now and aware of the power of the stars.  In fact, this is the 1st time in 615 years that the Great Conjunction is taking place in the air sign of the constellation of Aquarius. 
Yes, Aquarius – and around the world, there will be many gatherings to honor this.  Let us join with them to help uplift the vibrational field of our planet and of ourselves.
This opportunity has been foretold.  We are the people we have been waiting for.  Be courageous.  Be your own heroine and step out in faith and confidence. 
On a global level, it is time for harmony, humanitarian efforts, community concerns, ecological action, social activism. A renaissance of foresight, culture, and knowledge occurs. New technologies that help science and combat the plague of COVID-19 will be invented. The shadow side of Aquarius is dictatorial and replaces the old with a new tyrant. It seems we have come through that with Joe Biden's election as President and Kamala Harris as Vice-President here in America. Hopefully, we shall see more benevolence and intelligence functioning for all.
On a personal level, you can keep the vibration high by being true to yourself, in all its light and shadow. Be honest with the complete range of your feelings.  And then move forward into love and compassion for yourself. Resourceful individuality is called for.  It is also an excellent moment to set intentions and accomplish goals, especially professional ones.
Let go of the past year.  Pivot and look forward to 2021. You are now being given a new wave of beginnings to ride.