Happy Spring.  This one is especially auspicious in its velocity and joy.
Like many of us, I, too, have felt the intensity of this unique powerful moment. I am in the midst of selling my familial home of 70 years! The project is exhausting and liberating at the same time.  Buddhist non-attachment and family often vying.
In any case, due to these circumstances, I need to repost an article about the climate crisis. It was chosen because the conclusions from a few years ago-sadly- still hold on.
But now, in 2023, is the sacred time for you to embrace earth and take action for all you love!
You have seen pictures of the negative effects of climate change: drought, floods, famine.  In recent years, the cherry blossoms in Japan bloomed the earliest in 1200 years! Hopefully, you have also seen – and even been involved – with positive action: tree planting, recycling, and walking or biking whenever possible.
We are currently in a climate crisis, affecting the globe and you. You need some real solutions as you help the climate to stabilize and as you live in a post-Covid world.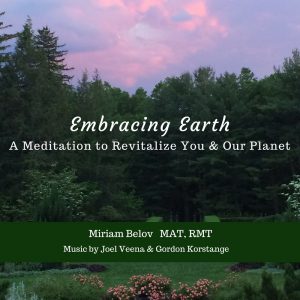 How fortunate for you to experience spring's rhythms of rejuvenation. Let's do more to help.  Here are some specifics you will learn when you listen to my download, "Embracing Earth". 
Tips and tools you can use in Restoring Earth's Health & Your Own:
Ecotherapy/Life's Web
7th Generation Awareness
Experiencing Visualizations to Revive Earth and You
You can benefit from this immediately and feel better as you honor Earth Month and Day 2023.  Here is the link for "Embracing Earth". 
This meditation is only 20 minutes with original music that will have you revitalize yourself and our planet while in collaboration with a global community that is striving towards restoring Earth's health and its own.
For a complimentary ½ hour call, email me directly: miriam@wellnessagenda.com  I sincerely look forward to working with you to achieve ecological awareness and health now.