Let's explore how we as women can be strong our whole lives long!
Sharing tips about how to be strong in our passion and purpose is extremely relevant for these times!! The most power comes when we are standing in our calm and making clear and enlightened choices.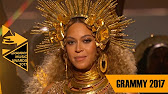 My daughter and I were watching the Grammy's when on came a modern fertility goddess, Beyonce. Her performance was amazing. What a powerful example of being strong with passion and purpose while standing in her serenity. It was an incredible expression of the divine feminine in 2017.
Here are a few questions for you to answer.
Become aware of how you express your passion/ what emotions do you favor?
Where do you feel strong in your body?!
Recognize your 3 purposes: personal, professional, profound. The first two we often think about. Your profound purpose is the overarching goal of your spirit. Ideally your personal and professional goals are expressed in your profound goal.
Moving with a totally positive intention, what emotions, thoughts and actions can propel you forward?
The past few months have given us opportunities to express our voices and ideals. We need to continue to be vigilant in order to honor all the women who came before us. They sacrificed much so that we can stand on their shoulders and see a new horizon.
Who is your favorite heroine? What did she do that inspires you? My answer is the biblical Miriam who has always fascinated me. She is the older sister of Moses and Aaron and plays a crucial role in their lives. As a leader of women, healer, dancer and prophetess in her own right, she has inspired me. She shows strength by watching over her baby brother, Moses, and then speaking to Pharoah's daughter once he is found by her. Then later in their story of Passover, she is the first to trust in Moses and to help him. What a powerful woman!

International Women's Day on the 8th saw people celebrating all around the world. The Women's International Forum, a United Nations' women's group, had an excellent event the following day at the Indian Mission. The subject was "Women´s Economic empowerment in the changing world of work to achieve a Planet 50/50."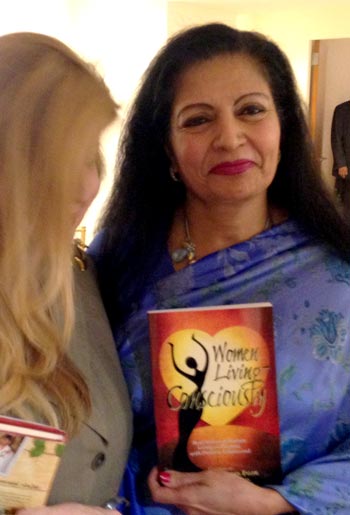 The speakers were Ms. Lakshmi Puri, Deputy Executive Director of UN Women, Intergovernmental Support and Strategic Partnerships Bureau and the Assistant Secretary-General of the United Nations and Ms. Aishwaryaa R. Dhanush, a multi-talented person. UN Women´s Goodwill Advocate for Gender Equality and Women´s Empowerment in India, she is an author, film director – having been involved with south Indian cinema her whole life – and a classical dancer.
It was absolutely inspiring and motivating! Here I am with Lakshmi who is holding the #1 bestselling book I am in, "Women Living Consciously," and then also with Aishwaryaa.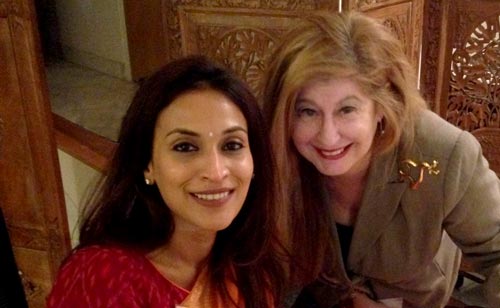 If you go to my facebook page, CLICK HERE  you will be able to hear a group of legendary women, MERYL STREEP / BETTE MIDLER / OLIVIA NEWTON JOHN / GOLDIE HAWN / CHER singing
"WHAT A WONDERFUL WORLD" for the Great Mother, Earth. (I would very much appreciate you  to "Like" my page. Thanks!)
Be your divine feminine. Allow your inner Goddess to shine forth – strong, nurturing, brilliant and serene – in all Her glory and move us all forward to a more fulfilling destiny and then history or, should I say, herstory.