On retreat in south India in the international city of Auroville, I just had to reach out to you during this empowering month.  I am so grateful to be in the tropics where it is always hot and filled with luscious flowers.
I am also humbled and honored to have led the global concentration which I shared with you last month. It originated out of the Hall of Peace in Auroville and spread around the globe.
You are receiving this on March 8th, International Women's Day.  How fitting that Auroville was founded by Mirra Richard, a remarkable woman!
Her vision changed a desert to a forest and brought together people from around the world to seek a better way of living based on sustainability, equality and an aspiration for human unity.  As I shared with you in my previous post, Mirra was a Parisienne who led the Sri Aurobindo Ashram until her passing in 1973, forging a new path in our collective evolution.
What are you doing today to connect to other women and their strength, to your own strength?!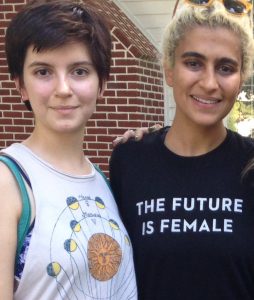 Years back I saw the slogan "The Future is Female" on the tee-shirt of Kiran Gandhi, the performer Madame Gandhi, who is with my daughter, Maddye.  How precognitive and true!
But we want to make sure that women don't just become like men to succeed.  It is crucial that we bring to the table the female traits of compassion, support, intuitive wisdom, cooperation.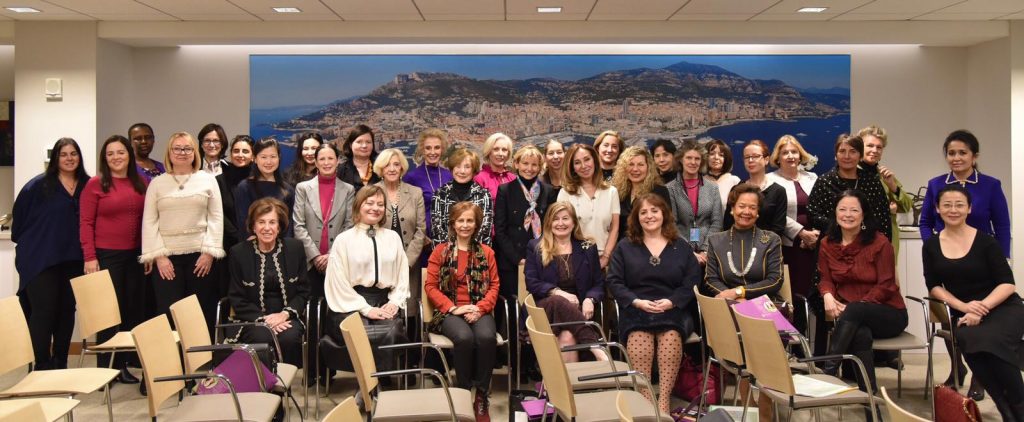 A good example of this was when I was invited to speak to the women Ambassadors to the United Nations on "Mindfulness, Diplomacy and Meditation".  H.E. Ambassador Isabelle Picco of the Mission of Monaco to the UN had heard of my work.
I am also humbled and honored to have done this. The women all enjoyed it immensely as they sincerely asked questions of me in the safe space I had created and we helped one another.

"Pathways to Vibrant Health and Well-Being" is another safe space.
It is a collection of stories by 40 women who have faced their inner demons and fears and overcame hurdles of ill-health. These journeys speak to the inborn courage, strength, and heart present in us all.
In the anthology, I had the honor of writing about my mother, Kate, and her final years as she passed into the light surrounded by love and the intimacy of our home at the age of 91.  Interwoven with this familial and deeply personal journey, is the unexpected trip I made to China with a women's delegation formed by Madame Lu Hailin, the wife of the Chinese Ambassador to the United Nations.
I know  "Pathways to Vibrant Health and Well-Being" can help you grow stronger through any troubles and grow deeper into your own consciousness.
You can easily purchase a copy here.
Happy Spring on March 20th, the vernal equinox!
Be balanced as you move forward on your path – as your own heroine.