Spring has finally arrived here in the US northeast. Everyone is happy to see the early flowering and buds! These were taken on the 22nd, the 45th Earth Day. Even these beautiful cherry blossoms seem to be smiling.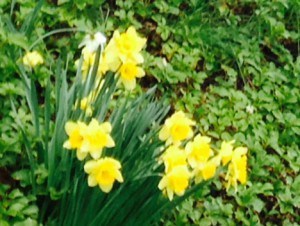 Begun by a small group of concerned people, Earth Day has grown into an international event with the participation of governments, businesses and citizens from around the world. Let us hope that as awareness of this day spreads into our everyday life and our habits every day evolve into ecological and green ones, this will help stop and even reverse Climate Change.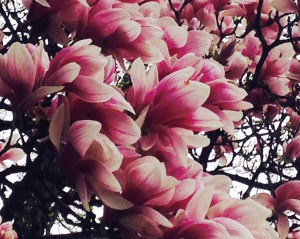 We all know that this is a crucial issue for our time. We are now responsible to correct the damage which has been done to the planet and allow her to heal. If not, our children will be living in a very different world!
As the United Nations Secretary General Ban Ki-Moon said at the People's Climate March last September 21st in NYC, "…There is no Planet B." He marched with thousands of others, including his spouse, Mrs. Ban Soon-Taek who is in the other blue baseball cap. Jane Goodall, the primatologist, is next to Mr. Ban and Vice President Al Gore is behind her.

My daughter and I also joined in with the many others. It was a wonderful experience for us to share and also for her to see so many being active for this crucial issue. As you may remember, there were also demonstrations across the globe for this is truly a global issue.

"Love Your Mother Earth." Earth is our mother. We need to love the planet AND also love our own human mother. This love is reciprocal and sustains life in all its myriad forms. It is as global as it is personal. As your mother nurtured you, so Earth nurtures us all. She is Mother Nature. We need to consciously learn that now and follow it with every step we take on our path of beauty into the future.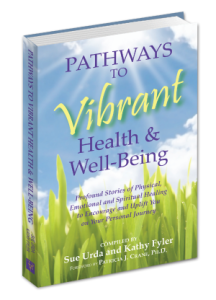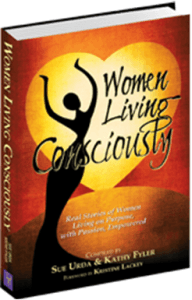 There is only one planet Earth but Mother's Day can also honor any woman who has helped you along your journey.
I have honored my own mother, Kate, throughout her life and in her passing by writing about her in "Vibrant Pathways for Health & Well-Being", a #1 best seller on Amazon. You can click on the book to learn more.
I have also honored my maternal grandmother, Shirley, through her life and in her passing by writing about her in "Women Living Consciously", a #1 best seller on Amazon. You can click on the book to learn more.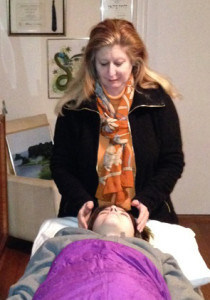 There are other experiences I have created which you can also give to the mothers in your life:
"Relax…Feel Great!" is a 30 minute regime to relax the body, concentrate the mind and rejuvenate the spirit.  Watch clips@
the download, just click here
or a Reiki/energy healing session, click here for more information
Choose those which speak to you to gift others or even yourself.
Take care of the earth. Take care of your mother. Take care of yourself.
When you read this, please send light and peace to Nepal. The land was ravished by earthquake just a few days ago to help you envision it being healed and blessed. Amen.