On the 4th of July, the United States celebrated its freedom from Great Britain when the Declaration of Independence was adopted by the Continental Congress. This happened in 1776 and was very serious. The people who signed it were putting their lives on the line.  Over the years the 4th has become a gargantuan party with barbecues, family gatherings and lots of fireworks.
"Life, Liberty and the pursuit of Happiness" is one of the Declaration's most famous phrases. These three are examples of the "unalienable rights" which it says have been given to all humans by their creator, and which governments are created to protect!
On my Instagram @miriambelov and Facebook pages, I asked people to list what freedoms they are grateful for.  Here are a few:  lifestyle, love, speak, to have an abortion, privacy, to travel, to just be me.
Please list 3 freedoms that are important to you.
Now, think about freedom in your every day and physical life.
How would your life be if you could have freedom from stress, anxiety and overwhelm?
How would you feel if you were free from the pain in your back or your neck?
How about being free with the tools of meditation and mindfulness?!
How grateful would you be if you had the freedom of calmness to cope with chronic illness?
How free would you feel if you learned about a past life which helps to resolve persistent problems in this one?!
You can experience all of these freedoms – and any others you may need – during a Reiki session with me. To learn more about Reiki, click here.
When you make an appointment with me during the month of July, your 1-hour session will be discounted 25% when you book this month. Instead of $200 for an hour Reiki session, you pay only $150 during July. The sale is in honor of the 4th!

Take advantage of my Freedoms and Fireworks Galore Sale.
Enjoy having true freedom to be the best and healthiest version of YOU.
Sign up now for your own Declaration of Independence. FEEL FREE TO USE THE CONTACT TO DISCUSS AND BOOK YOUR PRIVATE SESSION. Schedule now to experience true freedom with our session together either in person or long distance – nationally or globally.
We'll make an appointment either for me to see you in my wellness studio in South Orange, NJ or "see" you over the phone.
Looking forward to seeing you during my Freedoms and Fireworks Galore Sale.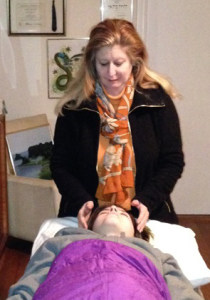 ---
"Miriam is a dedicated health professional with a wealth of knowledge and experience. . . to create peace, harmony, and well-being in a very practical and nurturing way. I highly recommend her especially if you are experiencing blocks in your physical, fiscal or business health and success. She is gifted."
Lorraine Maita, MD
Medical Director and President at How To Live Younger