Happy Spring!  This video was filmed on the vernal equinox to align you with nature's balance where there is equal light and darkness, day and night. You will find your own still center from which you can Keep Calm and Carry On.
With so much turmoil going on in the global society and possibly your own life, it is crucial to have this inner refuge to rejuvenate in and then move out into the world: not as a victim but as a victor standing strong in your power.
You will go through a regime to relax your body and concentrate your mind. You will be using the white light of the full moon which occurred just 2 days earlier. Becoming aware of your cellular consciousness, you will experience a physical cleansing.
After an individual blessing arises out from behind your heart, we shall also do a collective visualization on peace, peace for Ukraine and the world with white lotus petals bringing our aspirations to the very earth herself.
This moment is also giving us the opportunity to merge the great wisdom traditions of the east and west to illuminate the crisis and dissolve it.  Along with the Judaism and Christianity of Eastern Europe, we are bringing in the great Mother goddess of Asia – be she Hindu or Buddhist – to display her power in all its glory.
We invoke the Divine Mother to bring her Grace to the current situation as we honor the courage of the Ukrainians and the brave Russians who are protesting this unjust war.  Fighting in the 21st century is both barbaric and regressive.  Rather we should be focusing on evolving our consciousness into an up-leveling of humanity and love.
If you wish to further your healing and meditation practice and learn more tools to keep calm, please join me on April 2-3 in NJ for Reiki l and ll. I am teaching this in person due to the intensity of the present time. Only 2 places are available. For more details, please email me, miriambelov@gmail.com.
Reiki, A Healing Energy Modality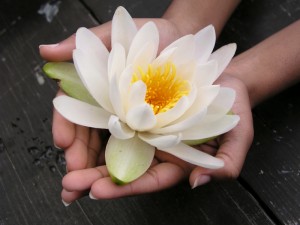 Reiki l and II will be offered on the first weekend in April, the 2nd and 3rd.  As a pioneering expert in the mind body spirit field for over 50 years, I am sharing initiations in person in South Orange, NJ.
At the end of the course, you will receive certificates showing you have accomplished and been initiated into Reiki I and ll.
With Reiki I and II, you will be able to heal yourself, your loved ones and also do long-distance healing.
By learning Reiki, you will facilitate bringing more light and healing to others and a variety of current situations.
Reiki is an ancient form of healing that promotes health for the body as well as on subtler energy levels – including the mental, psychic and emotional.
In Japanese, Reiki means Universal Life Force. It is a powerful noninvasive method.
How Reiki Works
The client receives a gentle infusion of beneficial energy as the practitioner places her hands on specific areas and key energy centers of the client's fully clothed body.
The effect is one of assisting the client in doing whatever healing needs to be done, a balancing of energy, and a heightened sense of well-being.
When we experience disease or emotional stress, our life force energy lessens. By giving the body additional nurturing energy, Reiki can help to reduce stress, heal stress-related conditions and acute and chronic illnesses.
It supports all other healing and medical modalities and is an excellent preventive. Reiki deals with the situation in an integral manner and so mind, body, and spirit are simultaneously addressed.  Psychic and past life information may also come through during these sessions.
Yes, you can learn Reiki.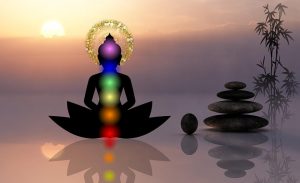 Reiki is transferred to the student by the Reiki Master through a process of attunements.  This means anyone can learn and do it.  This is unique in the history of healing.
These attunements open the heart, crown, and palm chakras (energy centers) and create a special connection between the student and the source of Reiki.