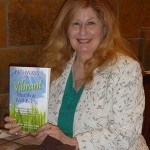 On Wednesday, June 11 from 12-2pm in Short Hills, New Jersey, I gave a experiental talk, "Success = Spirit, Sense & Sensibility".
Along with a great networking experience and healthy lunch, it was a great success.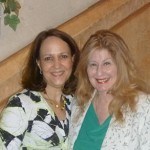 The following is the email which was sent out.  It resulted in a large audience of interested – and interesting – women:
Miriam Belov, MAT, RMT, founder of The Wellness Agenda, will show us how spirit infuses our everyday lives, referring to her #1 bestselling book, Pathways to Vibrant Health & Well-Being, a women's anthology.
By referencing her chapter about her mother's passing and a diplomatic invitation to China, she will teach techniques to help us be more sensitive to our spirit, senses and sensibilities.
When we allow ourselves to be in tune with our spirit and its wisdom, we can walk our path more easily with confidence. Both our personal and professional lives then give us a greater sense of fulfillment and authenticity.
Some specific exercises include:
Identifying personal stressors
Breakthrough Breathing
The Chakric Centers
Concentration in the Mind
Imagery
Word choice
Cellular Energy
Spiritual rejuvenation