In this challenging time of anxiety, stress and uncertainty – be it personal, professional, political or climate related – it is crucial to know how to relax and replenish your energy.
Reiki is an ancient form of healing, promoting wellness in the body as well as on subtler energy levels – including the mental, psychic and emotional. In Japanese Reiki means Universal Life Force.  It is a powerful noninvasive method.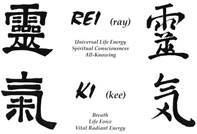 When we experience disease or emotional stress, our life force energy lessens.  By giving the body additional nurturing energy – Reiki can help to reduce stress, heal stress related conditions and acute and chronic illnesses.
This energy is accessible to you when you are attuned by a Reiki Master Teacher. I am one.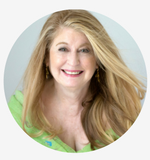 As you place your hands on specific areas and key energy centers of the person's fully clothed body, she will receive a gentle infusion of beneficial energy.  The effect is one of assisting her in doing whatever healing needs to be done, a balancing of energy and a heightened sense of well-being.
Once you have achieved a Reiki II Degree, you are able to use Reiki in your everyday life to help yourself, your family and friends.  It can also be done long distance, on animals and to clear spaces.
Reiki supports all other healing and medical modalities and is an excellent preventive.  It deals with the situation in an integral manner and so mind, body and spirit are simultaneously addressed.  Psychic information can also come through during these sessions.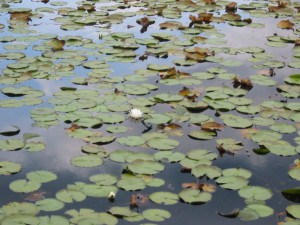 My clients have reported everything from peaceful relaxation to restorative meditation to profound healing. And so will those you help.
The results were astounding. As Miriam placed her hands on him, he experienced relief from physical and mental anxiety. He had an overall feeling of physical well-being, mental clarity and calmness. He felt invigorated and energized.
Judith Lutz, R.N. Charge Nurse in Radiation Oncology
Medical University of South Carolina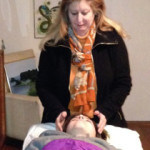 With Reiki, you can raise the vibrational field in your own atmosphere and even for the whole planet.  Of course, I can continue to give you individual Reiki and healing sessions but once you take these classes, you can begin to be your own healer!
As a Reiki Master Teacher and a pioneering expert for over 35 years in the mind body spirit field, I am happy to offer a weekend of Reiki I & II.  This will be held on December 2nd and 3rd in South Orange, N.J. in my wellness sanctuary.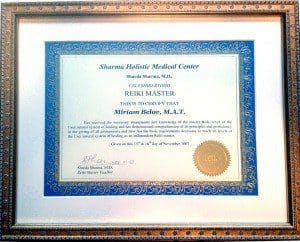 Due to the current planetary situation, I am offering both degrees during this single weekend to accelerate your own healing capabilities.
I open heartedly and sincerely look forward to sharing this experience with you.
For complete details and to register, please go here.
Reiki  Principles
I give thanks for my many blessings.
Just for today, I will not anger.
Just for today, I will not worry.
I will do my work honestly.
I will be kind to people and every living thing.
Miriam is a dedicated health professional with a wealth of knowledge and experience…to create peace, harmony and well-being in a very practical and nurturing way. I highly recommend her especially if you are experiencing blocks in your physical, fiscal or business health and success. She is gifted." Lorraine Maita, MD Medical Director and President at How to Live Younger.
#1Bestselling author currently on WOR 710AM,
NYC's #1 talk and news station, sharing wellness tips

Save
Save
Save
Save
Save
Save
Save
Save
Save
Save
Save
Save
Save
Save