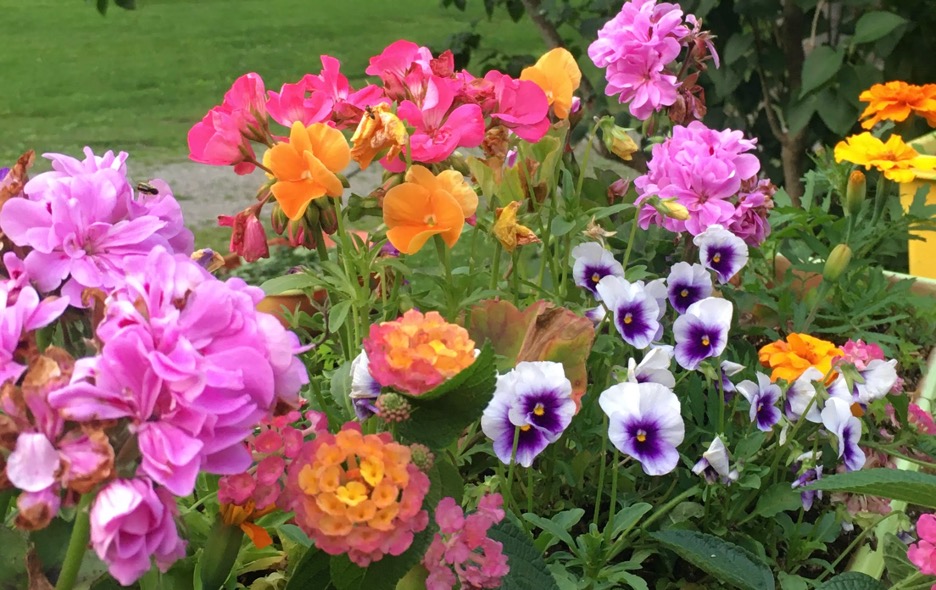 Miriam Belov is the founder of The Wellness Agenda and Creative Concentration. She has been involved in mind body health and fitness for over 50 years and has created programs for optimal physical and mental performance and spiritual centering using self-care, meditation, mindfulness, relaxation, healing and empowerment.
Due to her expertise and life experience, Miriam has diverse professional exposure.
With a Master of Arts in Teaching from Brown University, she instructs on all the media, in the corporate world and at spas.   She also produced the "Relax…Feel Great! Stay young" DVD and download and the "Embracing Earth", audio and download.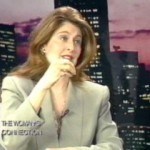 Her television appearances include*:
NBC cable's "Alive and Wellness"
CBS' affiliate KFMB News 8@4
News 12 LI/NY
News 12 NJ
Lifetime's "The Attitudes Show"
NYC's "The Woman's Connection"
HSN's "In Your Interest"
*See  In the Media for clips of these shows
Miriam has done many guest appearances on top national radio shows.  Topics included holiday celebration and stress and global warming effects, tsunami concern, relief and compassion for those suffering. She also has helped with post-election stress.
She produced and hosted her own weekly radio talk show, The Wellness AgendaTM.
Some guests that were on are:
Physicians' Online
Yvette Martas, M.D.
Tova Borgnine
Jake Steinfeld of Body By Jake
Mt. Sinai Medical Center Corporate Wellness Program
Fitness Magazine
Civically, Miriam Belov, MAT, RMT has lectured for:
the Diplomatic Corps of the United Nations
the International Consular community in New York City
the United States Department of Labor
Fire Department of New York (regarding 9/11)
Being in NYC on 9/11 and experiencing the day and its aftermath, Miriam shared her knowledge with many groups. This included the FDNY's Engine Company 40 and Ladder 35 which lost 12 of the 13 men who went to The World Trade Center. She also was involved with many special sessions and meditations in houses of worship and private homes.
Miriam was Origins' wellness expert.  Origins Natural Resources is a special company of Estee Lauder Companies which focuses on holistic wellness and beauty.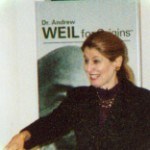 The launch of the "Dr. Andrew Weil for Origins" Collection had Miriam touring for Origins. Dr. Andrew Weil is the highly regarded integrated medical doctor and they met a few months earlier.
These Self-Health Workshops were to help people "discover powerful tools and techniques that will bring harmony, health and wellness" to their lives. She was described as a:
Reiki Master and wellness expert
recognized leader in the field of mind body health & fitness
The venues included New York City, Boston and Charlotte. In NYC she spoke at Macy's Herald Square, Origins' Flatiron store and Bloomingdale's. In Boston she was at Filene's Boston and Origins at Fanueil Hall and in North Carolina she spoke at the Origins store at Belk Southpark Mall.
Miriam has done Reiki consultations for Origins' staff at its corporate headquarters.  She also worked with its public relations unit on radio out of Los Angeles for Origins' Peace of Mind Month.
Previously she presented at the Origins' Feel-Good Spa at the Chelsea Piers.  Due to the huge success there, she appeared at two of Origins' stores in California.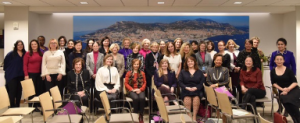 The Mission of Monaco to the UN with 43 women Ambassadors whom she taught.
Corporations and Institutions that have benefited include:
The Metropolitan Museum of Art
Origins Natural Resources
Greenwood Gardens
The Lancaster Group
Columbia University
The Learning Annex
The United Nations
The Junior League
Saks Fifth Avenue
Estee Lauder Inc.
Bloomingdales
Whole Foods
Lighthouse International
Shiseido USA Cosmetics
The New York Open Center
She has always been involved with health issues and some of the places she has taught are:
The Estee Lauder Spa
The Origins-Feel Good Spa
Fisher Island Spa Internazionale
The International Health and Beauty Spa at Gurney's Inn
The Elizabeth Seton Childbearing Center
The Sheraton Manhattan Health Club
The Women's City Club of NY
Shiseido Studio, Soho
World Gym
With Estee Lauder Inc., she has done two major events at the company's first free-standing Spa which is located at the Americana Manhasset. These were called "Achieving Personal Wellness."
Shiseido USA Cosmetics also asked Miriam to develop a wellness program for the Shiseido Studio in Soho.  As its wellness expert, she helped a wide range of people from attendees to the United Nations' "Women: 2000/Beijing +5" Conference to visually impaired teenagers from The Lighthouse International.


Mira Nakashima, George's daughter, and Miriam
The Nakashima Foundation for Peace was created to further the vision of the legendary woodworker George Nakashima to build Altars of Peace around the world, "small points of light encircling the globe."
Miriam has led many meditations in various events and locales. She is on the advisory Board of the Foundation and also helped to facilitate the Reading Room by Nakashima in the Arts of Japan Galleries at The Metropolitan Museum of Art.
Ms. Belov was selected for inclusion in the Inaugural Edition of Who's Who for Female National Executives.
Some more organizations she has been involved with are:
Hospitality Committee for the UN Delegations
United Nations Delegations Women's Club
Powerful You! Women's Network

United Nations Women for Peace

The Institute of Noetic Sciences

Women's International Forum

Health and Wellness Co-op

B.I.G. (Believe Inspire Grow)
AWED
U.J.A.
The National Council of Women
The Women's League for Israel
The Intuitive Healing Arts Society
The Internat'l Women's Writing Guild
The Internat'l Dance Exercise Association
Health and Wellness Professional Network
Matagiri Center for the Evolution of Consciousness
The Jewish Community Healing Service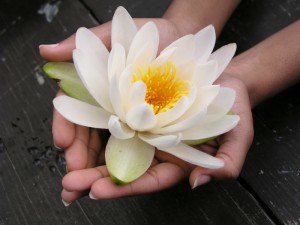 In her private practice, Miriam collaborates with a variety of physicians and other medical professionals. She is a Reiki Master teacher and psychic energy healer. Her clients have reported everything from refreshing relaxation to a deep meditative state to profound healing. Click here to learn more.
She has done on-site research and lecturing in Europe, The Middle East and India.
Uniquely incorporating the best of various ancient health wisdoms and modern scientific research relating to the body, mind and spirit – Miriam Belov has synthesized this knowledge so that it can be easily related to.
Miriam has uplifted countless people to make their lives healthier, calmer, and filled with fun!
Relaxing      Healing      Rejuvenating